Heating Systems for Your Florida Home
Even though Florida stays bright and sunny most of the year, there are still days when you'll be thankful for your heating system. We offer maintenance, repair, and installation on all standard heating systems, as well as ductless heat pumps. This energy efficient option is often perfect for the Florida climate and can help you save money and reduce your carbon footprint. Whatever your heating system needs may be, Empire Air & Heating is happy to meet them.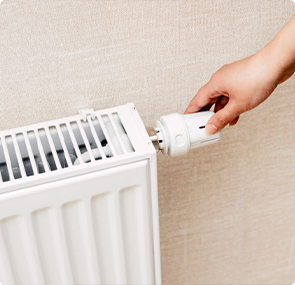 Keeping our clients comfortable in their homes is our top priority. Our certified technicians have all the tools and education to fix any HVAC issues you may be experiencing, including around the clock service for emergencies. Call today for our 24/7 service you can count on.
Heating Replacement & Installation
With regular maintenance, an HVAC unit can last for 15 or even 20 years. But all good things must come to an end, and that includes your unit. If your unit is aging or goes out completely, we can recommend quality products for replacement.
Scheduling regular maintenance on your HVAC unit by a Licensed Contractor and Certified Technician is essential for lengthening your unit's lifespan and keeping it energy efficient. Sometimes dirt and debris can build up in your outdoor unit's Coil (or Condenser) forcing your system to consume extra energy in order to cool your entire home.
A great solution for any space that is not being satisfied by your HVAC system is a ductless mini split system. These systems are commonly used in Florida rooms, home additions, garages, and work sheds. In addition, these units add value to your home by increasing the square footage "under air." An Empire team member trained and certified in ductless heat pumps or "mini splits" will help our clients decide if this option is right for them.
If you are looking for a reliable HVAC company for heating system maintenance, repair, or installation in your Florida home, Empire Air & Heating can help. Give us a call at 321-522-6248.