AC Replacement and Installation for Your Florida Home
Regular maintenance will extend the lifetime of your unit. Over time, however, all good things come to an end. We are here to provide you with not only quality products but quality installation as well. The installation of your AC unit is the primary factor in its efficiency, longevity, and performance, which is why we put such an emphasis on the quality of the installation of your new system.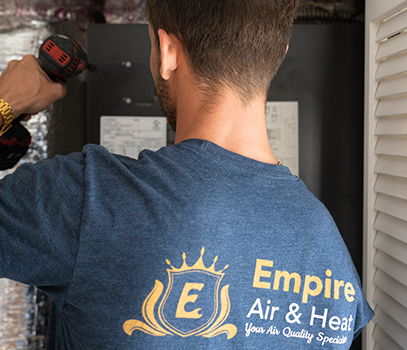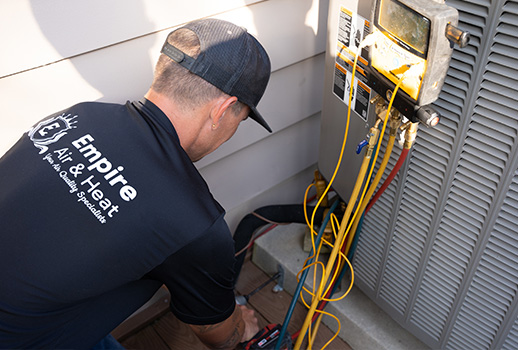 Beginning with preparing your house with drop cloths and shoe covers for our technicians, we treat every installation like it's going in our own home. We provide a one-year labor warranty with all units to give our clients a sense of security. Our trained professionals have knowledge on a variety of HVAC systems to help guide you in the right direction for what best fits your home. After the installation of your new system, we provide every client with the opportunity to be a part of our
Empire Elite Program
. A maintenance service program designed to prolong the lifetime and maximize the efficiency of your system, in addition to providing you discounted pricing and priority service.
Signs You Need to Replace Your A/C Unit
Here our some signs your system may be nearing the end of its lifetime
Unusually high or rising utility bills
Poor air flow
Thermostat problems
Less cold air coming from vents
Moisture leakage around your system
Strange sounds or odors from your system
Excessive humidity or dry air in your home
Visible corrosion or rust
If you are experiencing any of the above issues, please don't hesitate to reach out to us for a free consultation and evaluation of your system.
Give us a call at Empire Air & Heat for your next HVAC maintenance, repair, or installation. Customer satisfaction is our highest priority. Let us know how we can help you today at
321-522-6248.