Ductless Heat Pump Systems
Empire Air and Heating is your reliable HVAC partner for all your ductless AC heat pumps needs. Our team of experts specializes in the installation, maintenance and repair of ductless AC heat pumps for residential and light commercial markets. We take pride in delivering exceptional service and products to improve our customers' air quality.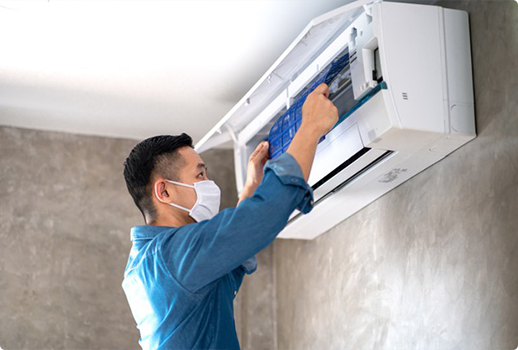 Our mission is to provide professional installation and service, maintaining the highest level of service and integrity in the industry. You can trust our experienced technicians to keep your ductless heating and cooling Melbourne units running at peak efficiency and keep your space comfortable all year round.
When it comes to ductless heat pump installation and maintenance, it's best to partner with a professional HVAC Company for the following reasons:
Regular maintenance. A professional HVAC company can provide regular maintenance for your ductless heat pumps and related system.
Prompt repairs. If repairs are needed, they can provide efficient services to get them up and running as soon as possible.
Upgrades and replacements. They can help you determine if it's time for an upgrade or replacement and provide expert installation services.
Energy efficiency. They can recommend and install energy-efficient options like programmable thermostats or zoning systems.
Expert advice. They can provide valuable advice on how to maintain and optimize your system.
Why choose Empire Air services for your AC heating systems?
Experienced in servicing ductless heat pump systems
Consistently delivery of high-quality service
Maintains integrity in their work.
Committed to building strong relationships with their customers and providing personalized service to meet their needs.
Provides 24/7 emergency services for AC repairs without charging any additional fees for after-hours services
Competitive pricing for ductless heat pump system services
Committed to improving customer's air quality through professional service and installation